Farmers Market
Location
: the Tromsø region
Category:
Events, Christmas, Art, [...]
Farmers Market offers locally-produced products sold by the farmers from the region of Troms who produce them. Quality, flavour and origin are guaranteed on the large selection of unique products that are available. In addition to delicious foods, Farmers Market also offers traditional handcrafted products.
Fresh, homemade, high-quality products sold by the people who make them. Meet the producers face-to-face at Farmers Market to get the whole story behind how their food is produced.
Farmers in Northern Norway work in demanding geographical and climatic conditions during a short growing season. However, the midnight sun allows vegetables and berries to ripen, producing some of the richest flavours you can find.
Farmers Market also offers products that are unique to the region of Troms, some of which only grow in the northernmost part of Norway. Målselv turnips, reindeer and lamb are local specialities.
You can visit Farmers Market in Tromsø on Saturdays throughout the year. An overview of the dates is found on our website and Facebook pages. Welcome!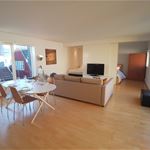 Rooms & Apartments
Distance: 479 meters
Located just a few steps from the city centre this high-end, spacious and fully furnished apartment has everything you need. Holds up to 5 guests with 2 double beds and a comfy sofeabed.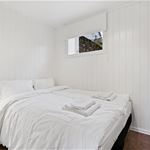 Rooms & Apartments
Distance: 395 meters
This modern, luxurious apartment is the perfect stay for your time in Tromsø. Being built in 2016 it Has 2 bedrooms with a combined fully equipped kitchen and livingroom area.
Rooms & Apartments
Distance: 412 meters
Because vacation is about comfort! This apartment is for you who seeks comfort with quality. An apartment located on the 3rd floor in one of the most central areas in Tromsø city.