As we can't suggest travelling these days, we thought we'd inspire you to get the Tromsø-feeling from your own living room. Here are 5 ways on how you can get a little bit closer to us, and hopefully inspired to visit us when times get better!
1. Watch movies about huskies, whales and Northern Lights
When people visit us it is extremely popular to join tours like dog sledding, whale watching and Northern Light chases. Even though not all of the following movies are filmed in Tromsø, we promise they will set the mood, and hopefully you will be thinking about us when watching them!
Joanna Lumley visited us in 2008 and made the documentary "In the Land of the Northern Lights". You can join her chasing the Northern Lights in the movie that can be bought on Amazon or watched on Youtube. If you love dogs and animals, the movie Eight Below will melt your heart! Based on true events we follow Jerry, who is a polar guide, and his 8 dogs. This story about survival, friendship and adventure can be rented on iTunes. Last, but not least, we want to suggest cuddling up on the coach and watch the classic Free Willy. The touching story about the young boy Jesse and his unique bond to the killer whale Willy makes it hard not to want to meet these beautiful creatures in their natural habitat. Free Willy can be rented on iTunes. And did you know that Willy (or Keiko which was his real name) made his way up to Norway before his life ended here in 2003?
Enjoy movie nights, and get more inspiration on next season tours here.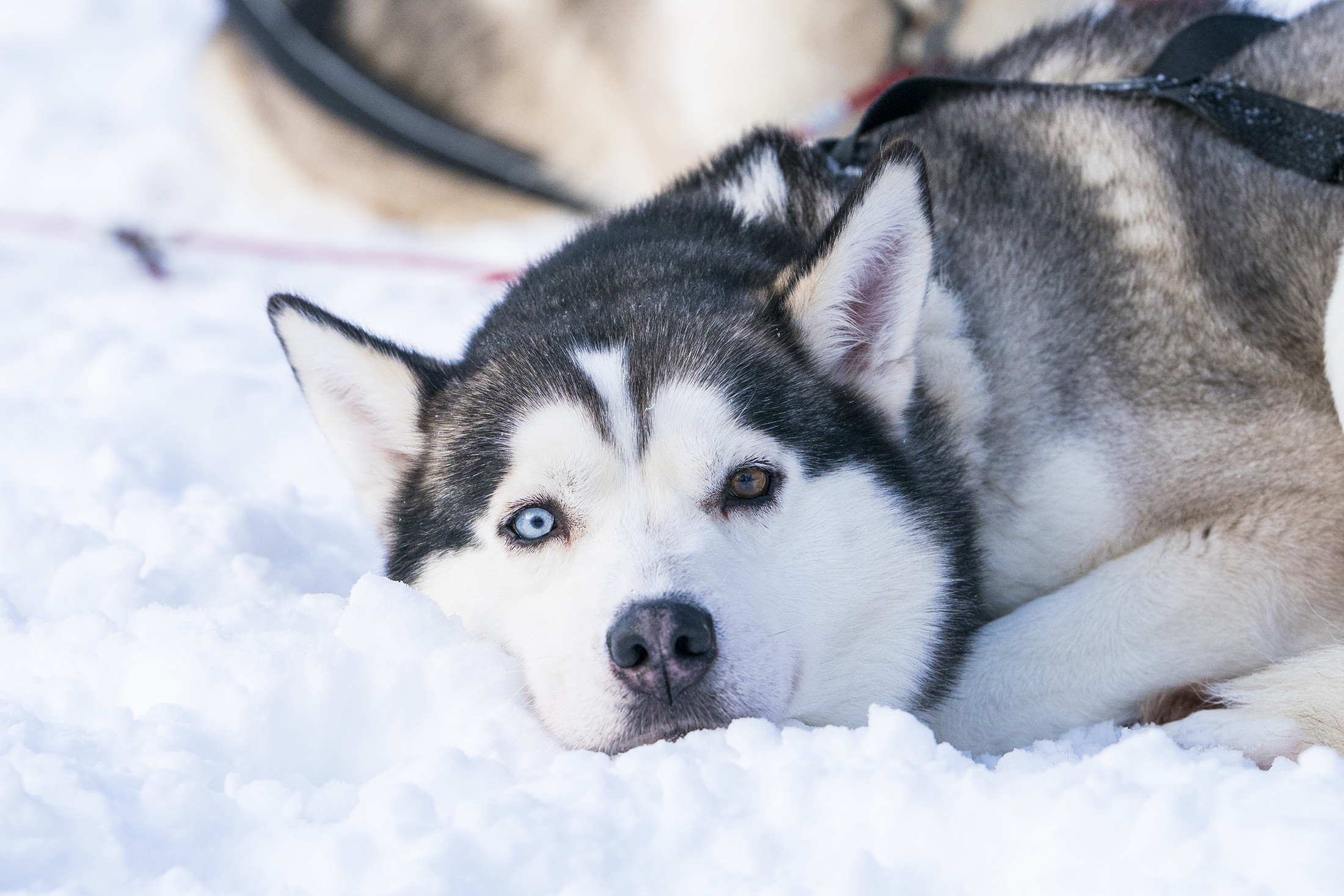 Photo: Kari Schibevaag
2. Make a snow cave in your living room or backyard
As you may know if you follow us on Facebook or Instagram, we have a LOT of snow in Tromsø these days. March is said to be the snowiest month, and boy were they right! For those of us who still have been able to go out we've spent most of our time shovelling. With mountains of snow in our backyard we sure know how to have fun with it as well. Young or old, making snow caves is always fun!
If you are in warmer areas we suggest you find some white sheets in your closet and build your own snow cave! Use your imagination and cuddle up in the cave with pillows, books and hot chocolate. If you want to make it even more realistic you could turn the air conditioner on and put on your winter clothes or wool underwear! Have fun!
3. Waffle-day every day
March 25th is Waffle day, and it is celebrated all over the world. Nothing says typical Norway like waffles, and if you have spent time with Norwegians studying or on holiday, we're pretty sure you've heard about it. And maybe even tasted it? 
Let us present you our Visit Tromsø-recipe for waffles and try to make them yourself at home! You should have a waffle iron of course, to get the full experience, but if you don't you can pour the batter into a frying pan and make small, thick pancakes. This would be similar to what Norwegians call "svele", which is just as good as waffles! Serve with butter, jam and sour cream. Norwegian brown cheese is also a must to put on waffles… Maybe you can buy some next time you come here?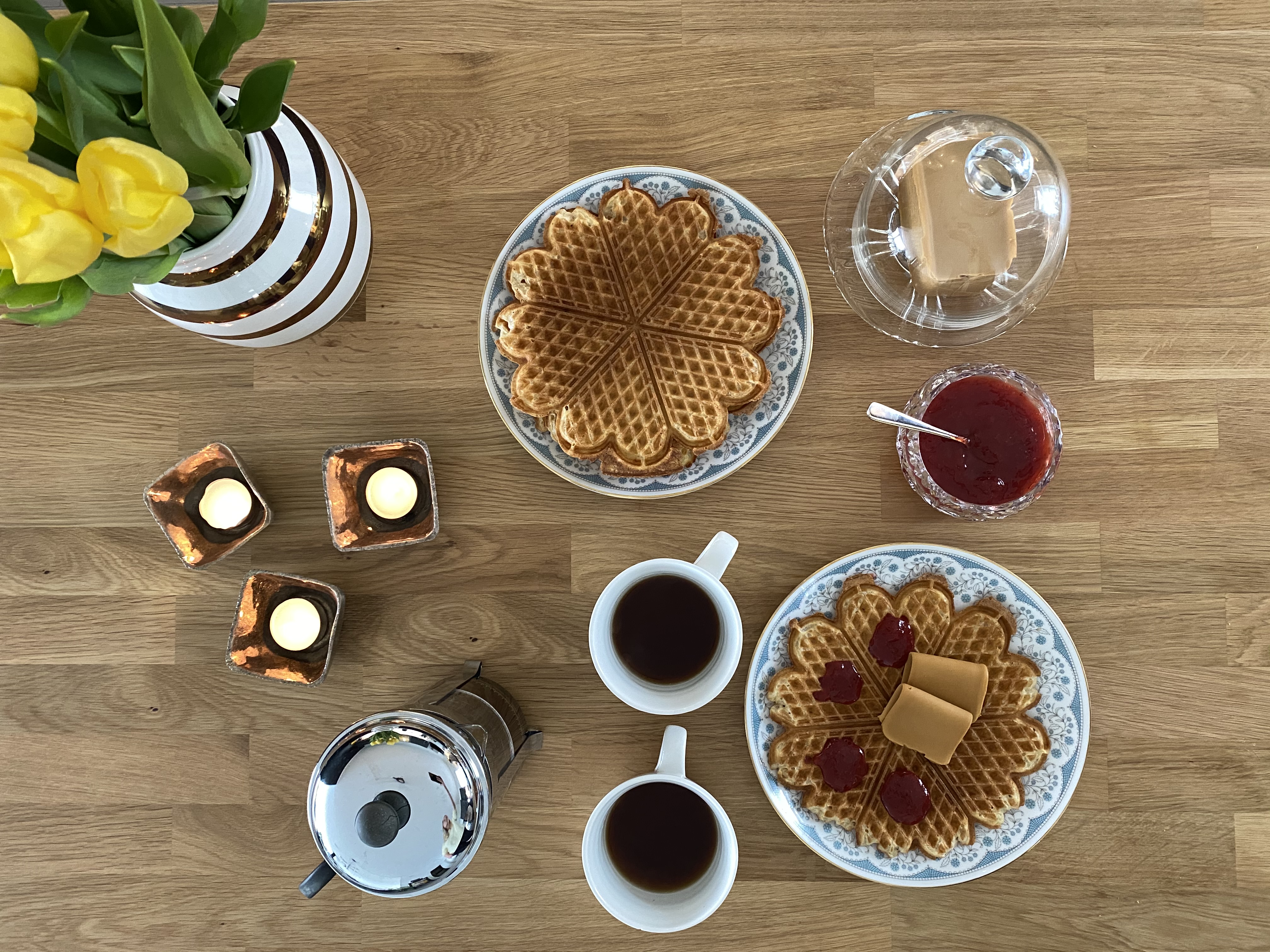 WAFFLE RECIPE
100 g butter
5 eggs
1 dl sugar
3 dl sour cream
5 dl flour
5 dl milk
1 tsp baking powder
½ tsp salt
Melt the butter and mix all the ingredients. Let the batter rest for about 15 minutes. If it is too thick you can add ½ dl cold water. If it is too thin you can add flour. Cook the waffles in a waffle iron or as thick pancakes in a frying pan. Enjoy!
4. Make your own Northern Lights
We have made a DIY project for you so that you can light up your evening with something that can remind you of the Northern Lights.
Collect glass jars, jam jars etc. and paint them in different shades of green, purple and pink. Use glass paint for best results. Line them out on a table, or hang them on a branch in your backyard. Fill them with tea candles and watch your very own Northern Lights. 
If you're in a creative mood there are several Northern Lights nail tutorials online, make cupcakes or donuts with Northern Light frosting, or maybe you have an even better idea? We would love for you to share your DIY projects with us on Facebook or Instagram.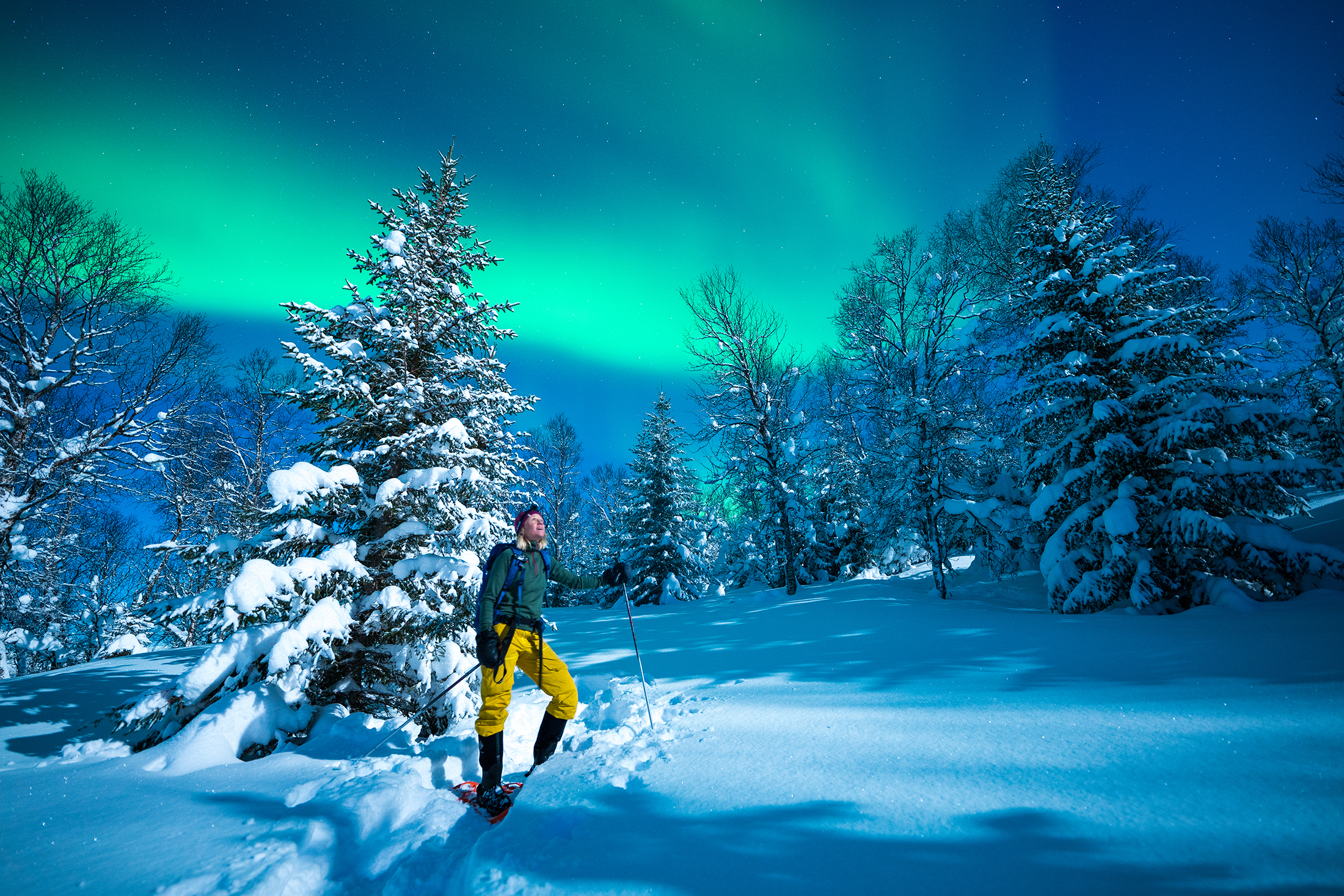 Photo: Kari Schibevaag
5. Sort through your holiday-photos and start dreaming about your next one
In times like these it is important to keep your motivation up, and continue to dream. The world will open up again at some point, and we will be ready to welcome you!
Now that you might have some more time on your hands, why not go through old holiday photos and make albums or even an inspo wall over your bed. Remember the time you tried swimming in the crystal clear water on Sommarøy? Or when you went ski touring down snow-covered mountains in Lyngen? Maybe you even have a photo of you and your friends hiking scenic mountains on Senja?
If you have been to Tromsø before, you can share your best holiday memories with us on Instagram. And remember, if a visit to Tromsø still is on your bucketlist, you are always welcome to follow us!