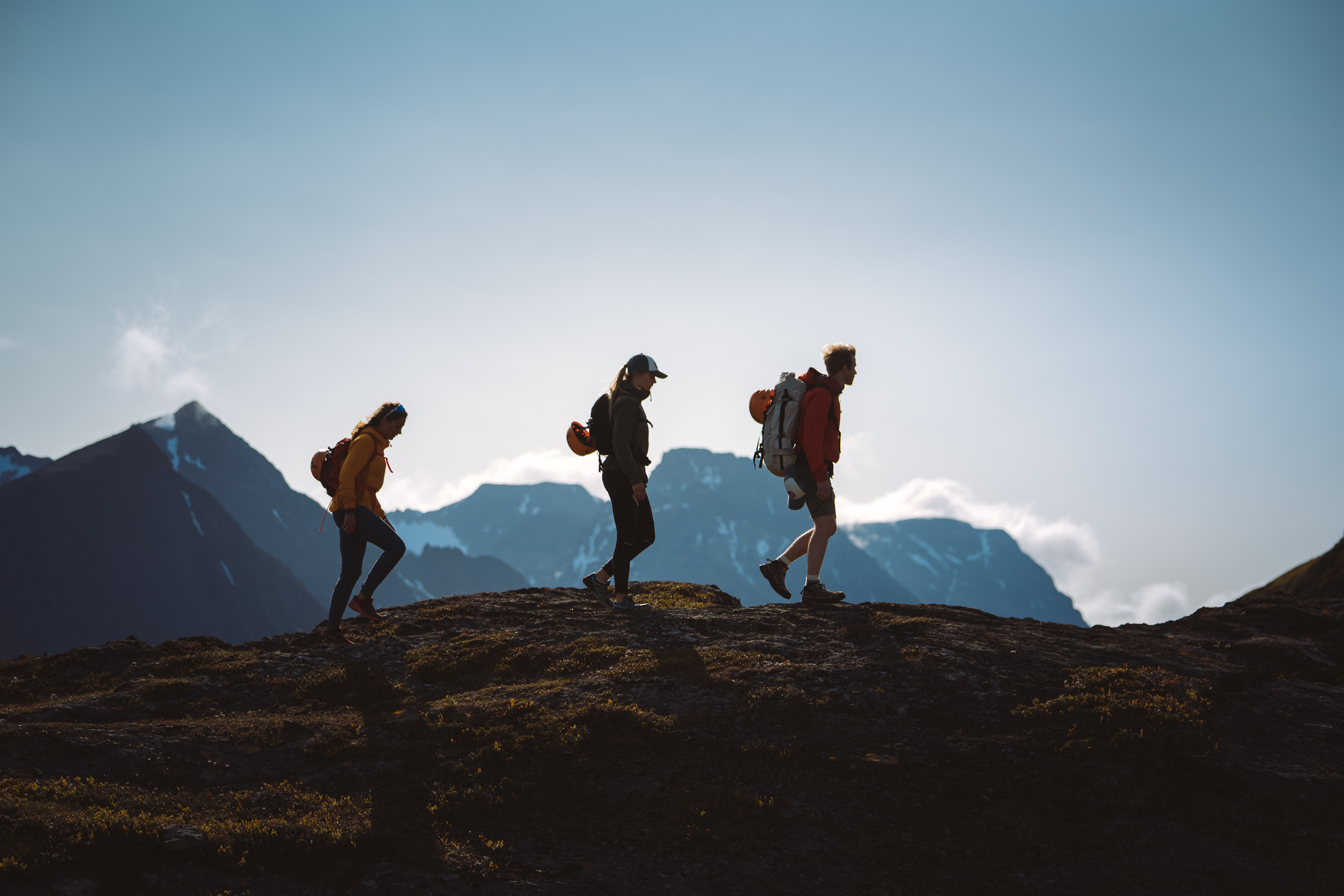 Experienced nature adventurer
These guests love to be out in nature, and new nature adventures means renewed energy. For the experienced guest, it is important to have "worn our hiking boots", meaning that they can handle a variety of nature conditions and small challenges. They are not professional mountain climbers, but seek more extreme nature experiences. 
We hope these travel examples will inspire nature lovers with good physique and the ability to handle rough conditions in Northern Norway. 
Do you want to experience more activities in our region? We suggest the following travel route:
Tromsø – Lyngen – Nordreisa – Senja – Tromsø 
Tromsø – Lyngen – Nordreisa - Målselv – Narvik