The Visit Tromsø-region AS launched the quality mark "Approved by Visit Tromsø" for our partners in the first quarter of 2020. With this you are now able to see the logo on cars, in shops and restaurant windows, on clothes and on our partners' web sites. This is to make sure you're choosing high quality suppliers when visiting us.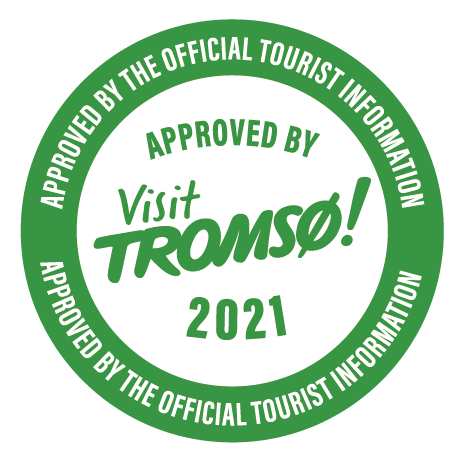 We want our guests to receive a safe and quality experience when they visit the Arctic and that is why we launched "Approved by Visit Tromsø". This is a quality stamp to show our guests which suppliers are a part of a serious and organized travel industry in the Tromsø region. 
We live in a world where travellers are more and more concerned with quality. This stamp will assist our guests make the correct choice, and the stamp has specific conditions that our partners need to deliver on. The stamp is only available to partners of Visit Tromsø-region. The Tromsø region hosts a broad spectrum of activities, summer and winter; day and night. Therefore it is important that we as an industry take safety seriously, and deliver high-quality experiences to our guests.
Approved by Visit Tromsø will secure:
•    Quality
•    Professionalism
•    Safety
We are careful in choosing our partners. The means that if you choose one of our partners during your visit to Tromsø, all three points must be satisfied. The quality process when a company joins Visit Tromsø involves several points that companies must document in order to be approved. The Approved by-logo is regognized by The Confederation of Norwegian Enterprise (NHO).  
We wish you a safe and quality experience in our region!