Dear tour operator!  
I'm proud to welcome you to the Tromsø region – one of Norway's sustainable destinations. As the gateway to Northern Norway, Tromsø is an attractive destination for many tour operators and organisers of group tours, incentive tours and FIT tours. Tromsø's international airport ensures we are well connected with Norway and the world.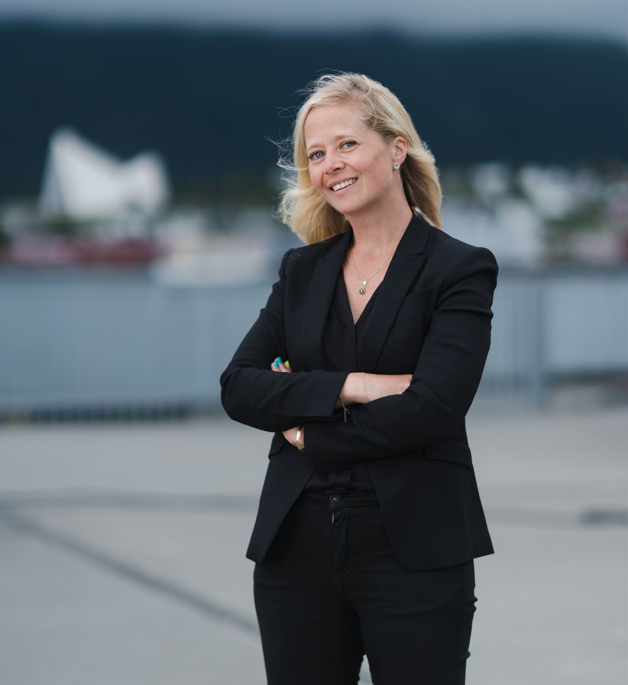 My hometown Tromsø is the largest city in Northern Norway and is situated at almost 70° North.
It's a vibrant city full of restaurants, hotels, shops and cultural offerings – and the wilderness is practically on our doorstep.
The scenic Tromsø region offers pristine nature and unique wildlife, which impresses locals and visitors alike.
The locals here are proud of their hometown and gladly receive visitors from all over the world – all year round. We encourage visitors to help us take care of the vulnerable nature. The concept "Tromsø Cares" is worth noting. This important set of guidelines has been developed by the destination company Visit Tromsø, so that together we can preserve the natural environment here for future generations. We kindly ask that all tour operators convey these guidelines to their guests and contribute to Tromsø remaining a good place to live and a good place to visit.
As you know, being a sustainable destination involves working continuously to reduce the impact of tourism on the environment. This is a task we are devoted to every single day. Our partners are quality assured through the "Approved by Visit Tromsø" scheme and will do their utmost to ensure that your guests have authentic and safe experiences that are of high quality and have the lowest possible environmental footprint.
Best time to visit?
Many tour operators ask us what time of year guests should visit Tromsø. However, it's virtually impossible to give a clear recommendation. There are large seasonal variations in terms of temperature, light and darkness,
and each season has its own distinctive character. Visitors come here year-round with completely different interests and reasons for visiting. From ski touring, Sami cultural experiences and RIB safaris to guided city walks among iconic landmarks, tasting local delicacies and a topping up your cultural capital at one of the city's museums,
there is something to suit every taste and every level. We will gladly help you find the tours best suited for your guests.
In this region, we are privileged to experience not just one but two unique natural phenomena. In summer,
the Midnight Sun appears. We head out to sea and catch our own dinner under the low, golden rays of the Midnight Sun. We also hike up mountains at night – in daylight! We invite your guests to do the same.
Throughout the winter and the darkest time of the year, we are blessed with a beautiful blue light for a few hours in the middle of the day. This twilight light occurs when the sun drops below the horizon and, unsurprisingly, it's a favourite time of year among photographers.
In autumn and winter, Tromsø is one of the best places in the world to experience the Northern Lights, as our region is in the middle of the Auroral Oval. It's important to remember that there are no Northern Lights guarantees and the unpredictability is part of the magic.
The Tromsø region is an Eldorado for nature-based experiences and, regardless of when you visit, there will be a wide range of activities on offer. The city is a small melting pot of urban energy with an abundance of good coffee. It's impossible to get bored here.
This unique combination is precisely why us locals love our city. We hope your guests will depart Tromsø with fond memories of countless experiences and a desire to visit us again.
Welcome to Tromsø – the capital of the Arctic.
We hope these pages will provide you and your fellow tour operators with useful information, as well as inspiration for your future work.
Best wishes from Lone Helle
Managing Director
Visit Tromsø Region AS