Travel green
Wonder how your Arctic holiday can have the smallest footprint possible? Eat local food, choose activities and accommodation with suppliers that have environmental certifications, shop locally and follow the local codes of conduct. On these pages we help you make green choices for your stay here in the Arctic.  
Guidelines to take care of our region
Selected filters:
<% categoryById(item).text %>
<% facilityById(item).label %>
Selected filters:
<% categoryById(item).text %>
<% facilityById(item).label %>
Travel green
We all want to reduce our environmental footprint and travellers are increasingly planning their holidays around prioritising environmentally sound businesses and itineraries. The Green Travel Scheme involves certifications given to businesses and tour operators that meet the best practices and standards in sustainability. Protecting Tromsø's environment through sustainable tourism practices is important to us. We are proud to be a part of Visit Norway's Green Travel standard. 

Every time you see a tuft of grass on Visit Tromsø's pages, you know that the associated products and offers are a part of the environmental scheme. The tussock/Green Travel is a common navigation to all qualified environmental schemes used among tourism enterprises in Norway. The symbol helps you find environmentally certified activities and accommodations when planning your trip to Norway. Every time you see a tuft of grass on our page you know that the associated products and offers are a part of the scheme. This makes it easier for you to go green.
These following certifications fall under Green Travel:
Ecotourism Norway, The ecolabel Nordic Swan, Eco-Lighthouse, The Green Key, ISO 14001 and Blue Flag. Individually and collectively they guarantee that the labelled experiences follow strict rules and guidelines for the production and management of waste, energy, transport, use of chemicals and demands for subcontractors. These measures go beyond what the Norwegian law requires.
Ecotourism Norway
This national certification is awarded to businesses and operators that hold a high international level in ecotourism. Over 100 strict criteria on environmental performance, host-role, local community integration, and purchasing must be met and often improved. The certificate is renewed every three years.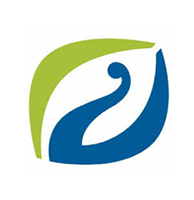 The ecolabel Nordic Swan
More than 5000 products in Norway are certified with Nordic Swan, which indicates that they satisfy strict demands within energy efficiency, materials, and chemicals, all the way from raw materials to end product and waste management.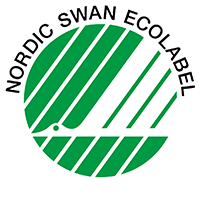 Eco-Lighthouse
Eco-Lighthouse enterprises work towards satisfying requirements and implementing environmental measures on a systematic and ongoing basis in order to create more environmentally friendly operations and safer work environments. Enterprises are certified subject to independent assessment and must undergo a recertification process every three years.

Green Key 
Global ecolabel, recognized by GSTC, for hotels, small accommodations, campsites, and attractions. Certified businesses must meet strict criteria for waste, energy, water, procurement, green areas, CSR, and staff involvement. High standards are maintained through annual certificate renewal, rigorous application process, documentation, and frequent audits.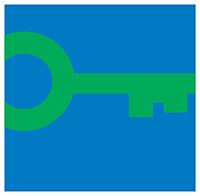 ISO 14001
ISO 14001 is given to enterprises that have a high-quality environmental managing system for organizational performance.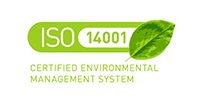 Blue Flag 
Global, prestigious award based on a series of stringent environmental, educational, safety-related and access related criteria to be met and maintained, aimed at beaches, marinas and sustainable boating tourism operators. More than 4100 sites in 46 countries are awarded with Blue Flag.