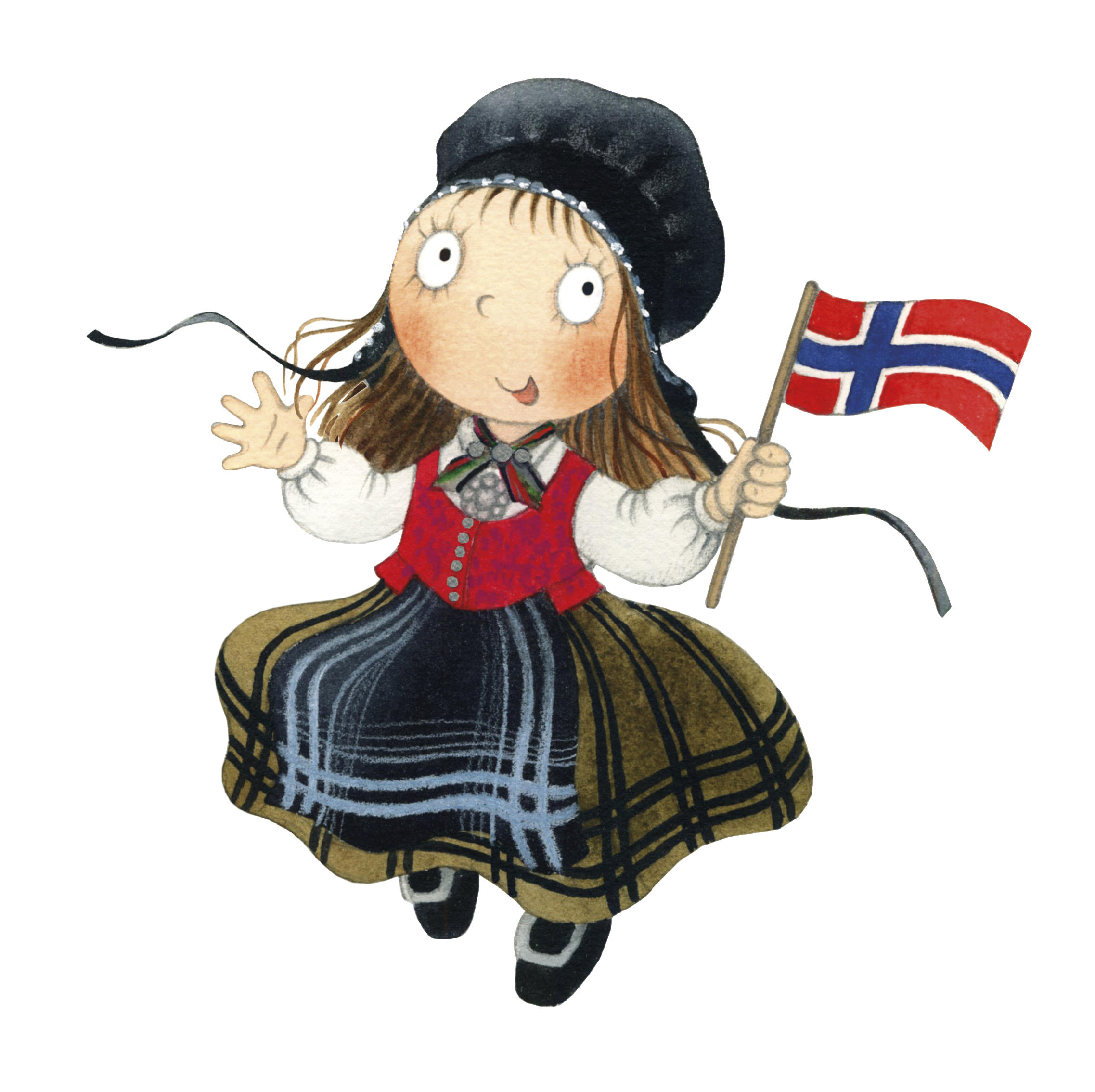 Julie has put her bunad on. A bunad is a Norwegian festive outfit, made in the style of traditional clothing. Julie's bunad is inspired by old garments from Troms County. 
Her skirt is brown and made from wool, with a nice black apron. The shirt is white with pretty embroidery and her bodice is made of beautiful red brocade. Around her neck she has a woven ribbon in many colours and a silver brooch which looks like three round buttons in a row. The brooch is a copy of a 400-year-old piece of jewellery from Senja.
On her head, Julie is wearing a black hood, which is part of her bunad. The hood has a bow made of black velvet ribbons. Julie thinks the bow is so soft and nice to touch, just like a cuddly toy.
Julie has taken her Norwegian flag along. For more than 200 years, this has been the flag for everyone who lives in Norway and Norwegian ships have carried it all around the world. The Norwegian flag has even gone all the way to the North Pole and the South Pole! 
Text by Per Helge Nylund
Illustration: idea by © Cessa Forlag, drawing by Ilze Dambe