Let your Arctic adventure begin
The city of Tromsø has been nicknamed Paris of the North and Gateway to the Arctic, as the years have shaped the city into what it is today. It has been a meeting point for cultures, trade and family life for over a thousand years, and we are lucky to call the Arctic capital our home.
Spending time in Tromsø, there is always something to do, whether you are visiting us during summer or winter. From the end of August till the end of April you will have great chances of seeing the Northern Lights dancing above you. From the end of May till the end of July the Midnight Sun is lighting up the sky 24/7. 
Tromsø has a unique history of fishing, expeditions, farm work and trading. All of this can be explored through our museums and activity offers. The Arctic nature with its rare fauna and wildlife is something that can not be found anywhere else in the world. If you are looking for the perfect combination of nature and city life, Tromsø is absolutely the place for you to go. We cherish our culture through food, drinks and events that can be enjoyed all year round, and we hope that you will share your experiences of Tromsø with us through #tromsomoment. 
If you wish to get more information or have a chat with us, you're welcome to stop by the Tourist Information office at the 2nd floor of the Harbour Terminal. Welcome to Tromsø!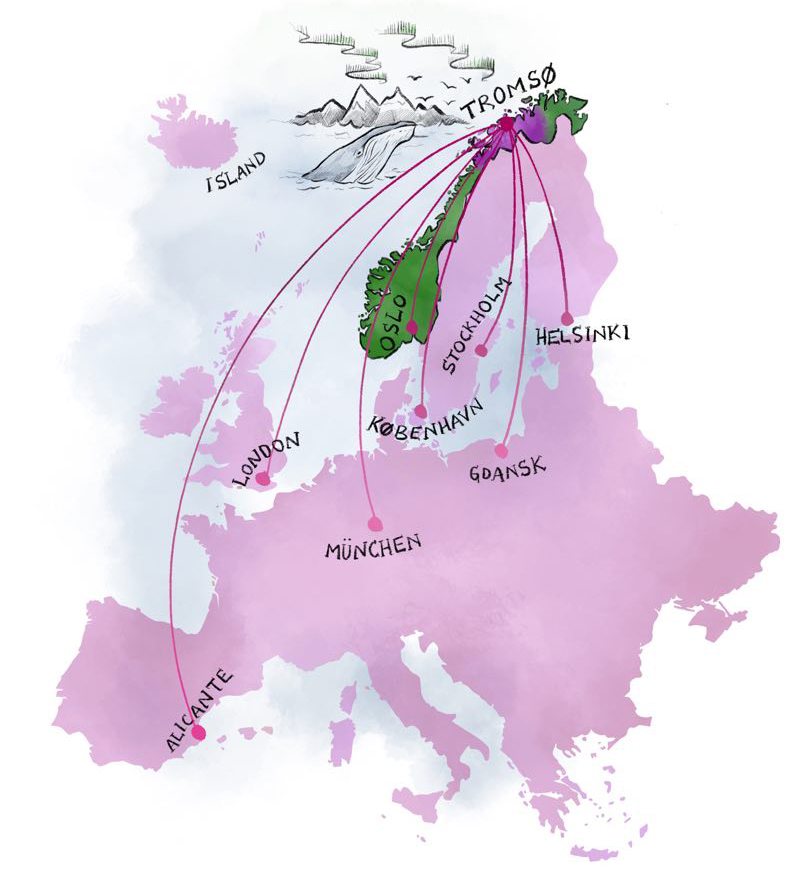 Whatever your style is, see it your way...